Working a Scene: Building with Small Flash with Joe McNally
Lighting tools have evolved to a place where even small, hot shoe style flashes can be brought to bear in complex ways to create an entire scene that has nuance, color, depth, and dimension. Environmental portraiture and the idea of lighting an entire place was often regarded as the province of big flash. Not so anymore. In this session, our unique studio (formerly a bank) is transformed via small flash into a complex dramatic location photograph.
Every person or situation that presents itself in front of the lens to photographers is unique and demands equally unique solutions and reactions at the camera. But often in the tumult of an actual assignment, there is no time to parse out the exact look of an umbrella, a softbox, or a beauty dish, or how all these can work together in concert. In this fast-paced session, we'll take light shaping tools, and work with the same face, in the same environment, and observe.
You won't want to miss this essential guide to light building. Check out this class!
Class Outline
Working a Scene
Follow along with Joe McNally in his new class—right here!
Joe McNally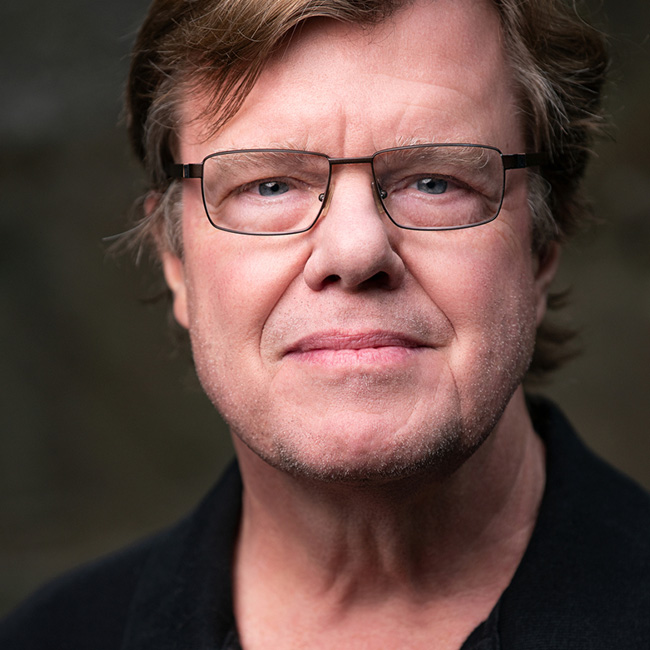 Joe McNally is an internationally acclaimed, award-winning photographer whose career has spanned over 30 years and included assignments in over 70 countries. Bridging the world between photojournalism and advertising, he has shot cover stories for TIME, Newsweek, Fortune, New York, Entertainment Weekly, The New York Times Sunday Magazine, Men's Journal, Sports Illustrated, and National Geographic.