We've traveled all over the world and we have some travel photography tips to share. These packing tricks and travel photography tips will get you ready for your next adventure!
There's nothing worse than getting to your beautiful destination, and finding out there's a piece of gear you forgot to pack! The price markups for travel photography accessories are out of this world (That is—if you can even find what you're looking for!).
If you're wondering what you should take on your next photo excursion, look no further than Scott Kelby's camera bag to advise.
Recommended Travel Photography Gear List
You could spend hours coming through reviews, or you could read this all in one guide. From cameras, lenses, accessories, tripods, and more, Scott has used almost every setup out there!
Travel photography requires you to be on the go, so you only want to carry the best gear. This gear guide offers tons of ideas!
Secure the Bag.
First of all, you're going to want a sturdy bag. We love this one by Think Tank Photo because it has FOUR wheels. You don't want any of that two-wheel nonsense—it will topple over and it's a pain to drag around.
Now, one of the things we like about it is that it holds all your gear, your laptop, and your iPad. Scott also mentioned that this bag fits under the seat in a standard airplane!
For Travelling Light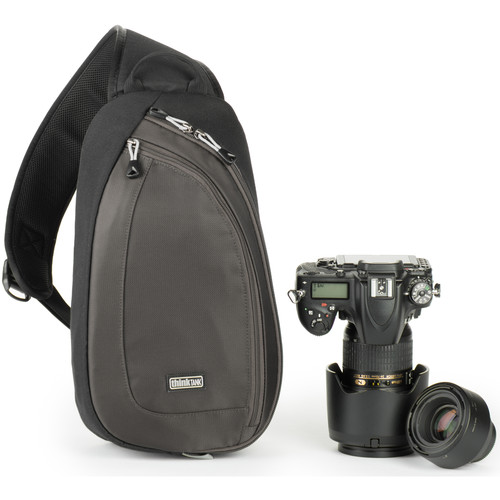 Well, what about if you're just going on vacation with your family, or you just want a day trip bag?
This TurnStyle bag may look small, but it sure is mighty. Larry Becker describes it as 'a magic trick, it's like the Volkswagen that 30 clowns come out.'
Scott comfortably fits his camera, a black rapid strap, his 70 to 200 lens, I have another zoomer wide-angle lens, his charger, a ball head, and more.
In the front pocket is where he keeps extra batteries, a cleaning cloth, his memory cards.
Wowza, that's a lot of gear!
Camera And Lenses
We could go into a long discussion on which camera is best for travel photography. At the end of the day, there is truly no ONE camera or lens that will take good shots. These are just a few of Scott's top picks for when he travels!
Supports/Tripods
One of Scott's favorite tripods is from a company called 3 Legged Thing. They are a UK based company that delivers a very small and very lightweight travel tripod. You can also get an Airhed Ball Head by the same company for a super compatible fit!
You might as well throw a Platypod in your pack, just because they're so dang convenient, lightweight, and portable!
Accessories
At the end of the day, no matter how many photos you took—BACK. UP. YOUR. IMAGES! And also clean your lenses. Those two things are so important for staying organized and producing quality work.
Here are a few other odds and ends, some of which we've already covered. Whether you're looking for converters, USB Cables, camera straps, lens cloths, and filters, these items are Scott Kelby tested and approved!
There is no rule that you HAVE to pack all of this in your gear bag to have a successful trip. This is just to get you thinking about the things you might need to have on hand. Travelling can be stressful, even if it's just a local, remote day trip.
So we hope that this guide has taken one thing off of your to-do list on your way to becoming the world's greatest travel photographer!
Ready to see the world?
Team up with our best photographers and push yourself to visit new places (safely!). All the inspiration that you need is right around the corner at KelbyOne's Landscape Photography Conference!
What are your gear must-haves? We want to know—tweet us at @KelbyOne with a picture of the gear you use most!