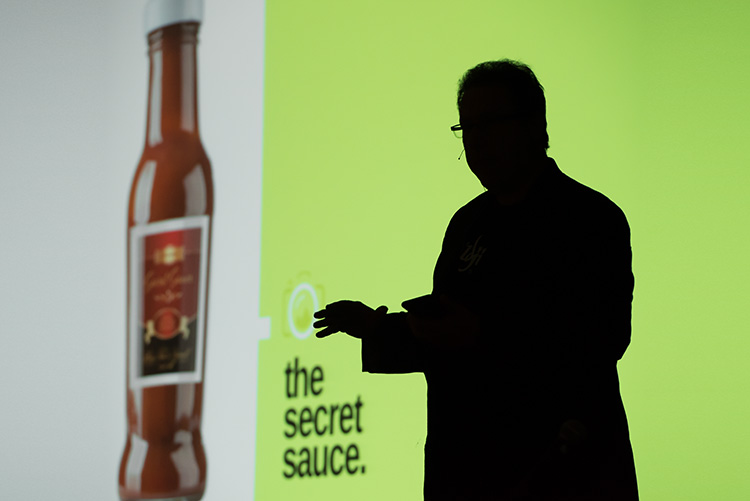 Mornin' everybody – here's what's up:
New Tour Dates and Cities for My Seminar
We just added a bunch of new cities and dates for my full-day "Shoot Like a Pro: Part 2 (Reloaded) Seminar" [photo above by Kevin Newsome]— they are:
> March 3 – New York, NY – View
> March 30 – Boston, MA – View
> April 26 – Seattle, WA – View
> April 29 – Portland, OR – View
> May 12 – San Diego, CA – View
> June 7 – Orlando, FL – View
> June 9 – Ft. Lauderdale, FL – View
> July – Nashville, TN (exact date in July TBA)
> August – Indianapolis, IN (exact date in Aug TBA)
> August – Columbus, OH (exact date in Aug TBA)
> September. 21 – Minneapolis, MN
> September 23 – Milwaukee, WI
> October – Arlington, TX  (exact date in Oct TBA)
> October  – Sacramento, CA (exact date in Oct TBA)
> November 14 – Denver, CO
> November 16 – Las Vegas, Nevada
> December, Charlotte, NC (exact date TBA)
> Plus a few more cities yet to be announced.
Hope I'll see you in one of these cities (you can find out more details here).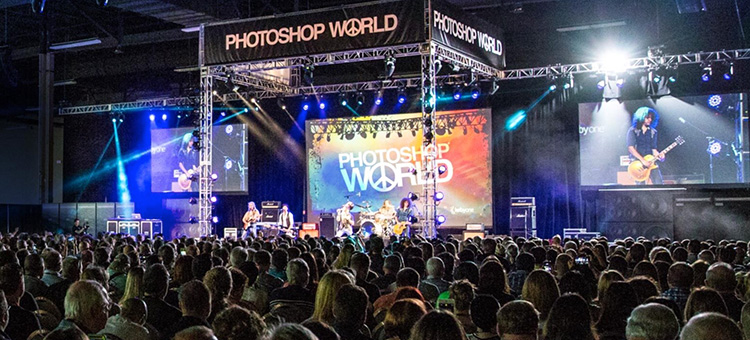 Photoshop World Registration Opens Next Week
I can't wait to tell you what we have in store this year for the Photoshop World Conference (including some awesome new instructors we've added to the roster, some fun new events, cool new classes, and lots more). Registration opens next week for this year's conference in Las Vegas. Awwwwyeah!
I'll post a link here when registration goes live next week, but you can start planning now because the official dates are July 19-21, 2016 (at the beautiful Mandalay Bay Resort & Casino). It's going to be (wait for it…wait for it…) epic!  🙂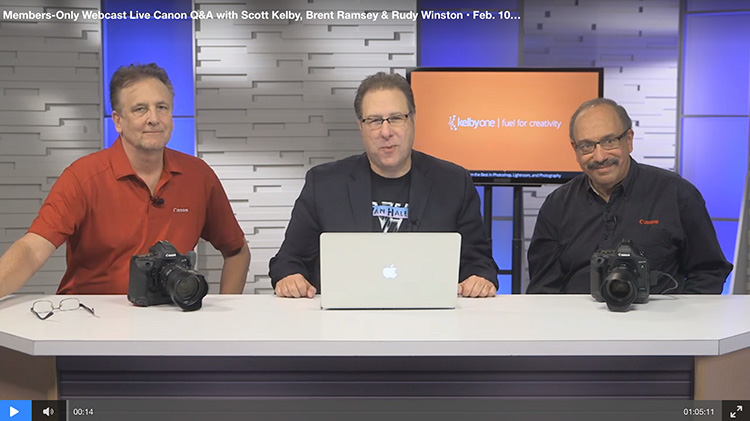 Rebroadcast of our Canon Total Gear Head Live Q&A
On Wednesday afternoon we did a special live Q&A exclusively for KelbyOne members featuring two of the super genius tech guys at Canon (Rudy Winston – DSLR tech guru seen above right, and Brent Ramsey -DSLR Video guru seen above left).  They were there to answer questions about the newly announced Canon EOS 1D X Mark II, and we have the rebroadcast now available and the questions were just pouring in.
The feedback we have received has just been phenomenal, if you're a KelbyOne member, you can watch the rebroadcast right now at this link. (if you're not a member, you can take the free 10-day trial and watch it that way, along with all the rest of our classes). Thanks to our friends at Canon for lending us Rudy and Brent – they totally rocked it!
New Online Classes
Yesterday, we mentioned my new KelbyOne online class on Designing Beautiful Wedding Albums in Lightroom, but I thought it was important to let you know about what makes this class different than my existing online class on creating Photo Books in Lightroom.
This class is really about the design of the book – the layout, and creating beautiful looking photo books – that's the focus of the book — not learning all the Lightroom photo book features (even through you wind up learning those, too). Check out the preview here. 
Also, here's a peek at some of our other upcoming online classes already taped and in post production:
> Get Up To Speed Fast on the Sony a7R II
> Photo Recipes: Dramatic Lighting
> Using the Canon 600EX RT Hot Shoe Flash
> Design Basics for Adobe InDesign
> Adobe InDesign for Photographers
> Light Painting & Photographing The Stars
> DIY Photography Gear Solutions
Next month we're taping new KelbyOne online classes with Moose Peterson, along with new classes from Photoshop Retouching Shark Kristina Sherk, and Adobe's own Bryan O'Neal Hughes on using Adobe's latest mobile apps, PLUS I have a few new classes I'm taping as well — one on my own simple system for organizing your images, and 10 Things Every DSLR User Should Know. 
Just a quick look at what's coming your way — hope you all have an awesome weekend (hate to see that football season has ended), and we'll see ya here next week.
Best,
-Scott